| | | |
| --- | --- | --- |
| By Newt Barrett | Article Rating: | |
| March 27, 2012 03:05 PM EDT | Reads: | 5,658 |
When Google+ was unveiled last year, a lot of content marketers wondered if they really needed another social media platform to develop and maintain. But, with the more recent introduction of Search Plus Your World, Google+ is getting harder to ignore.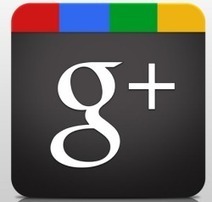 So if you're still figuring out how to make Google+ part of your content strategy, it might be helpful to take a look at a couple of examples of popular and engaging Google+ pages. I've chosen Dell — which has embraced Google+ and is doing some really interesting stuff with its profile — and also "Wired" magazine. Unlike Dell, "Wired" produces content as its core business; but like Dell, it has invested time and resources in its Google+ brand page and has quickly built a large following.
+Dell
Regular updates. One of the first things you'll notice about Dell's Google+ page is the regular updates, with one or two new posts going up every day. With Twitter, where each post is under 140 characters and users follow hundreds or even thousands of different accounts, you need volume to get noticed. In contrast, posting too many updates on Facebook is a common reason for people deciding to ditch friends and brands from their newsfeeds.
Google+ has had the Circles function since its inception, which encourages users to filter and organize the people and pages they follow. This reduces the risk that your followers will feel overwhelmed if you post more content than you'd put up on Facebook. But at the same time, Google+ is not Twitter, and users will likely expect a bit more than a stream of shared links.
Rich content. Dell provides a great example of a brand page that fully utilizes the richness of Google+ updates. As I scroll through the recent posts there are some links, but there are also embedded videos, photos, and infographics. This variety of content makes for a great look and feel, and I imagine it's exactly what the guys at Google were after when they designed an interface that sits somewhere in between a Twitter profile and a blog.
Read the original blog entry...